Playstation Plus: August 2016
Another month, another huge batch of Playstation Plus games coming our way. Next month August will be including the usual six game format for Plus games for the picking, two for each platform; Playstation 4, Playstation 3, Playstation Vita. Let's see what Sony has in store for us next week!
Tricky Towers (Ps4)
With your brilliant robe and magic powers, it's time to build some Tricky Towers! Stack your bricks to create a stable tower and try to topple those of your opponents. Cast magic to support your structure and fend off the dark spells of your rivals in this frantic physics party game. Play with up to 4 friends in local multiplayer or challenge players around the world in an online battle. Train your skills with the extensive single player trials and set a high score on the leaderboards. With spells flying everywhere and bricks tumbling down, Tricky Towers makes for a chaotically good time! 
Rebel Galaxy (Ps4)
Rebel Galaxy takes place in a massive, randomly generated universe filled with nebulae, junkyards, asteroid belts, and ice fields. No two star systems will ever look the same. Explore. Discover new trade routes. Scavenge from the hulks of derelicts. Mine. Hunt. Protect the less fortunate, or prey on the unwitting. It's not action-only around here. A shrewd player can take a very different approach. Hire a mercenary or two, set your turrets to custom AI stances, and talk your way out of a scrap.
Yakuza 5 (Ps3)
The legendary dragon returns to the criminal underworld of Yakuza. Kazuma Kiryu, once known as the Dragon of Dojima, was living a quiet life as a taxi driver in Hakata after severing all his ties with the underworld.  However, at the dawn of the bloody war between the Tojo Clan and the Omi Alliance, Kazuma is forced to accept his inescapable fate and returns to a life filled with crime and violence to protect his loved ones.
Retro/Grade (Ps3)
Retro/Grade is a rhythm game with a unique twist – time is flowing backwards!  While it looks like a shoot 'em up in reverse, you must un-fire attacks to the beat of the music while avoiding enemy fire in order to save the space/time continuum. Otherwise, a temporal anomaly will rip the universe a new time-hole!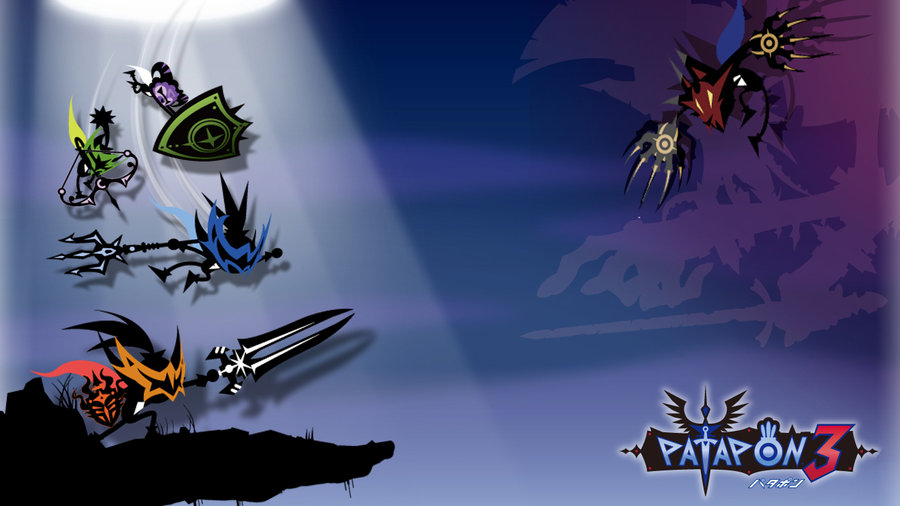 Patapon 3 (Ps3)
Become a hero of the Patapon tribe as you join up with teammates to search for your kidnapped comrades. Explore vast levels and face massive monsters as you help the Patapons in their brave rescue mission. Complete a series of quests across a vast world map featuring dungeons, labyrinths, swamps and volcanoes. Work as a team to meet mission objectives and defeat a variety of boss monsters using the combined skills and weapons of the different Patapon types. Play co-operative and competitive quests via Ad Hoc Mode and Infrastructure Mode.
Ultratron (PS Vita, Ps3, Ps4)
Enter the world of Ultratron and experience the addictive gameplay of old-school arcade favourites such as Robotron: 2084, updated and improved for the 21st century! Unique retro-futuristic sound and graphics, player responsive difficulty, and a subtle system of tactics combined with classic gameplay make Ultratron a fun and hypnotic arcade blast. The last human has been slain by evil killer robots. You are the one remaining humanoid battle droid. Your mission: avenge the human race!
Let me know in the comments below what you think of the August line-up. As always…to discuss more about these games and more, follow us on Twitter @HardKnockGamers or join us in our Facebook group Hard Knock Gamers, the best place to be for ALL games on ALL platforms.